BRINGING TECHNOLOGY, INFORMATION AND CONVENIENCE TOGETHER
Introducing Lexus Enform, an intuitive, innovative system designed to make you feel more connected and informed in a range of ways.

Imagine receiving destination information from Lexus personnel at our 24 hour Enform Call Centre, searching for a nearby restaurant from the comfort of your vehicle, or perhaps calling for roadside assistance in a moment of need. This is simply a glimpse into what lies at your fingertips with Lexus Enform.

Presently available in selected models, Lexus Enform utilises compatible iPhone® or Android™ smartphones2 and can be accessed on the multimedia display via the Lexus Remote Touch controller.
ENFORM APPS
DESTINATION DOWNLOAD
Lexus Enform's Destination Download
4
app allows you to send locations to your vehicle from the convenience of your home, office or compatible smartphone
2
. You'll save time because you'll know exactly where to go once you get in your vehicle.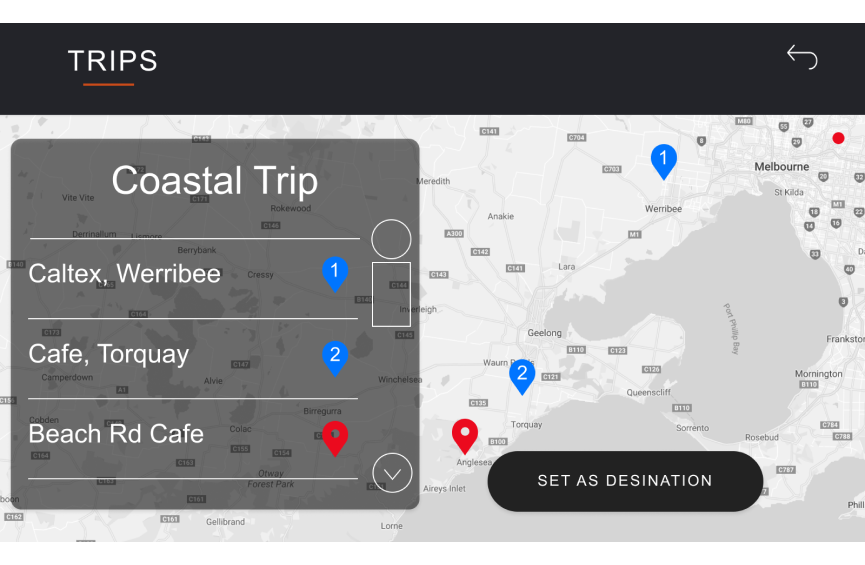 LOCAL SEARCH
Imagine you're in another city and you want to find a nearby restaurant. The Lexus Enform Local Search4 app allows you to choose from a selection of local restaurants. It also provides you with the ability to call the restaurant and make reservations before you arrive.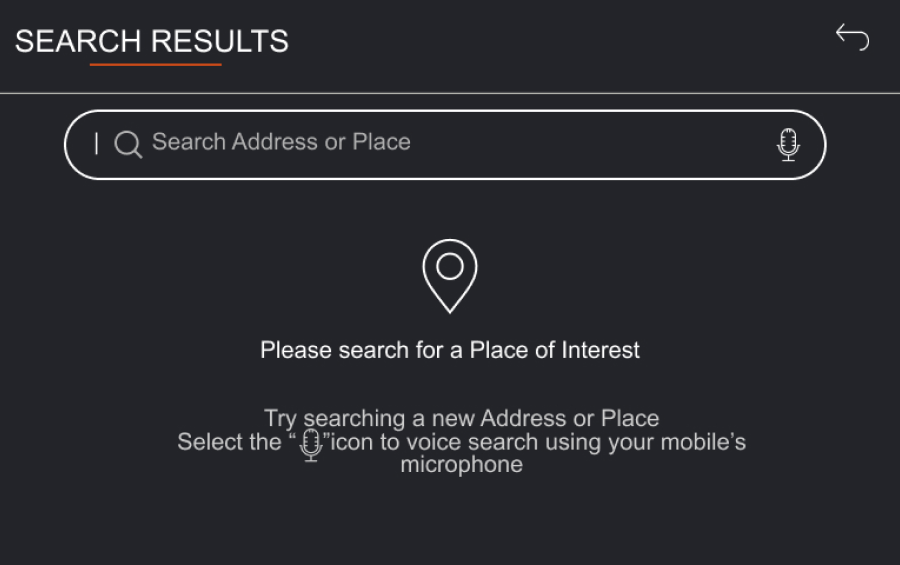 FUEL FINDER
When the fuel gauge is heading for 'E' think 'Enform' and let the Fuel Finder
6
app help you locate a nearby service station. With prices updated daily, you can search for a range of fuel types and brands by price or distance. So you're spoilt for choice and will never be left stranded
3
.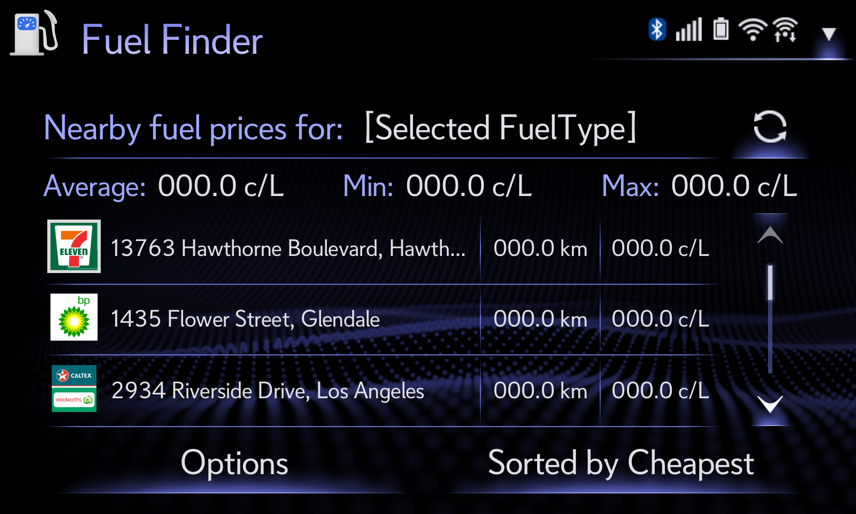 WEATHER
The forecast for informed motoring is fine as the Lexus Enform Weather app is your link to weather forecasts direct from the Bureau of Meteorology
3
.
PANDORA
With Enform's Pandora®
7
app you'll enjoy instant access to an extensive music library, streamed straight to your Lexus. Find the perfect music to match your motoring mood, and launch personalised stations with the simple input of your favourite artist, song or genre.
CONCIERGE
Lexus Enform can put you in touch with the 24 hour Enform Call Centre, 24 hour Lexus Destination Assist services5, DriveCare (roadside assistance) services or your Lexus dealer at the touch of a button3. Enform Concierge is a helpful app that initiates swift response to all manner of enquiries or needs.
TRAVEL TIMES
By bookmarking locations and preferred routes, the Travel Times
8
app can suggest the quickest route to frequently used destinations like home or work, taking into account up-to-date traffic congestion.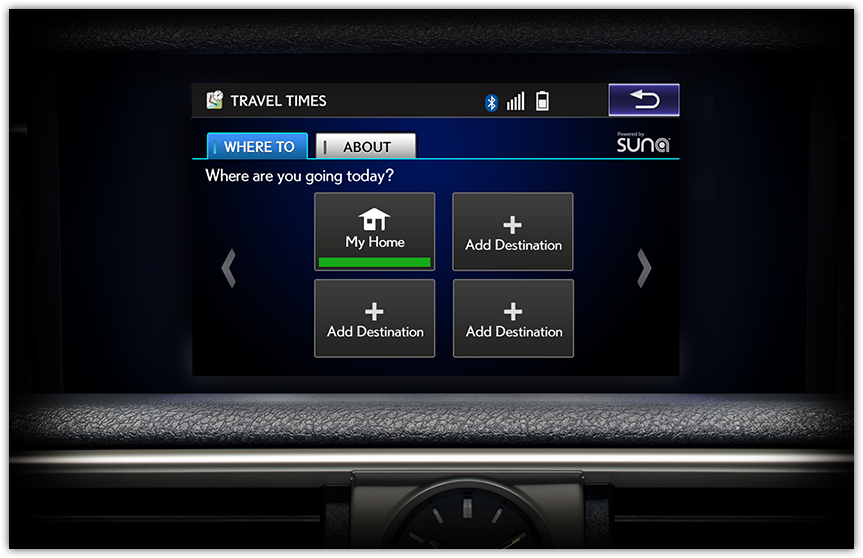 If you require further assistance using the Enform service, you can contact the Lexus customer assistance centre.
Lexus reserves the right to add or remove applications. All images are indicative only - final appearance may vary.

1. Lexus Enform is available on selected models and grades only. Lexus Enform is free for the duration of your new car warranty. Further information is provided at www.lexus.com.au/enform.

2. Compatible smartphones include: iPhone 4 with a minimum of iOS® version 5.1.1, iPhone 4S with a minimum of iOS version 6.0, iPhone 5 with a minimum of iOS version 6.0, Samsung Galaxy S III with a minimum of Android version 4.0 (Ice Cream Sandwich), Samsung Galaxy Nexus with a minimum of Android version 4.1 (Jelly Bean), HTC One S with a minimum of Android version 4.0 (Ice Cream Sandwich), Samsung Galaxy S II with a minimum of Android version 2.3 (Ginger Bread), Sony Xperia S with a minimum of Android version 2.3 (Ginger Bread). Lexus reserves the right to amend the list of compatible smartphones at any time. Contact your Lexus dealer for details.

3. Enform services rely on data from the driver's compatible mobile phone and information provided by third parties. Availability is dependent on a number of factors, including the availability of third party information, mobile service, sufficient mobile data allowance and GPS satellite signal reception. Mobile usage is at the user's cost.

4. Destination Download and Local Search operate from information provided by Google and may not cover all areas. Check your local laws.

5. Destination Assist may be provided without charge for an initial trial period of one month or ten free uses after initial activation, whichever expires first. Upon expiry of the trial period a fee of $2.97 (including GST) will be charged by Lexus Australia per use. User credit card details are required for use. Terms and conditions apply.

6. Fuel Finder operates from information from www.motormouth.com.au and is subject to MotorMouth's terms of use.

7. Pandora, the Pandora® logo, P, Music Genome Project, Comedy Genome Project, and the "Lights" design are the registered trademarks or trademarks of Pandora® Media, Inc. and its subsidiaries.

8. Travel Times draws traffic information from the SUNATM Traffic information service. SUNA GPS™ Live Traffic Updates are only available across the major metropolitan areas of QLD, NSW, ACT, VIC, TAS, SA, WA and NT and may not cover all road incidents, congestion or tolls. See sunatraffic.com.au for details. Travel Times does not provide route guidance functionality. The recommended route may include toll charges.

iPhone® and iOS® are trade marks of Apple, Inc. Android is a trade mark of Google Inc. Samsung, Galaxy and Nexus are trade marks of Samsung Electronics Co., Ltd and/or its related entities. Xperia is a trade mark of Sony Ericsson Mobile Communications AB.